2023 Boards
View Boards By Category
Browse Boards By Model
Click to a model to view details
---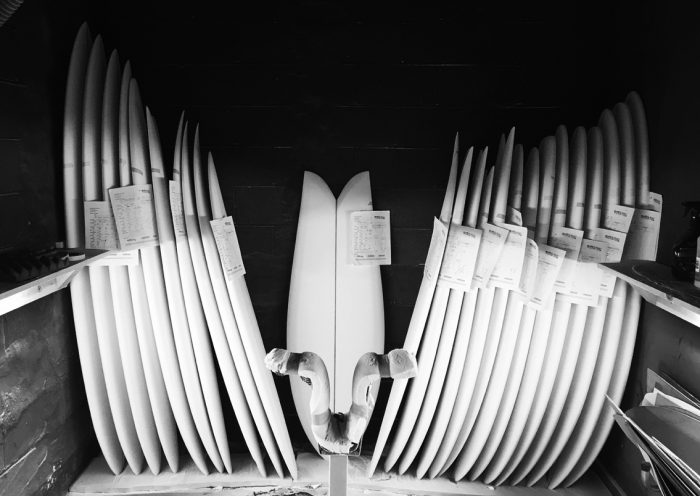 Custom boards
Submit deposit to get started!
 Order one of the above models in your dimensions, use it as a starting point and make some tweaks, or go completely custom. Either way, your board will be designed and shaped to fit your needs as a surfer, with careful consideration to your approach and style of surfing, and the type of waves you surf.
Pricing
Custom boards start at a base price ranging from $695 for shortboards to $1150 for longboards. For add-on prices, check out the full price sheet below.
Ready to go!
Ready to get started on your custom board? Just put in a deposit via the link below, to hold your spot in the queue. We'll be reaching out soon to get you dialed in! Or if you prefer to fill out your own custom order sheet, print one out and email it to [email protected]