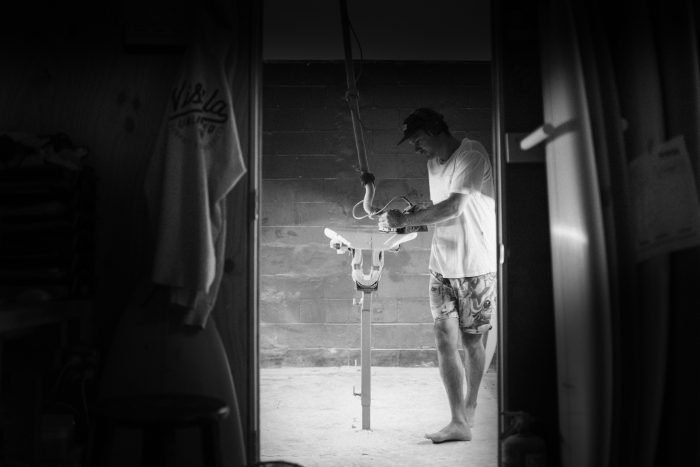 Handcrafted Surfboards
Rozbern Surfboards are shaped by John Oppito and glassed at Space Rock Glassing in Rhode Island and The Heavens in New Jersey. John has been building boards since 2005 with the goal of providing the highest quality boards to align your surfing style and ability to the waves that you ride. Having grown up in the heavy beach breaks of New Jersey, and now residing along side the long point breaks of Rhode Island, John has experience building boards for all different wave types.
Where to Buy
Stop in to any one of the retailers below to browse the racks or put in your custom order.
North to South, East to West:
Vermont
WND&WVS
688 Pine St
Burlington, VT 05401
(802) 540-2529
Maine
Blackpoint Surf Shop
134 Black Point Rd
Scarborough, ME 0407
(207) 939-6016
https://www.blackpointsurfshop.com/
Massachusetts
Levitate
1871 Ocean St
Marshfield, MA 02050
(781) 834-2755
Pump House Surf Shop
9 MA-6A
Orleans, MA 02653
(508) 240-2226
Rhode Island
Breakwater Surf Shop
438 Thames St
Newport, RI 02840
(401) 619-2930
https://www.breakwatersurf.com/
Narragansett Surf & Skate
74 Narragansett Ave
Narragansett, RI 02882
(401) 789-7890
Matunuck Surf Shop
920 Matunuck Beach Rd
South Kingstown, RI 02879
Rhode Island Surf Co.
12A High St
Westerly, RI 02891
(401) 744-0787
https://rhodeislandsurfco.com/
New York
Breakwater Surf Shop
67-20 Rockaway Beach Blvd
Arverne, NY 11692
(347) 619-8376
https://www.breakwatersurf.com/
Air and Speed Surf Shop
795 Montauk Hwy
Montauk, NY 11954
(631) 668-0356
https://airandspeedclothing.com 
Island Surf
49 Sunset Ave
Westhampton Beach, NY 11978
(631) 288-4155
Flying Point Surf and Sport
79 Main St
Southampton, NY 11968
(631) 287-0075
https://www.flyingpointsurf.com
New Jersey
TAK Waterman
129 Brighton Ave
Long Branch, NJ 07740
(732) 272-1258
Glide Surf Co
520 Bangs Ave
Asbury Park, NJ 07712
(732) 250-6398
Gordons Surf
527 Bay Ave
Point Pleasant Beach, NJ 08742
(732) 475-7984
http://www.gordonssurfshop.com/
Surf Unlimited
1820 South Long Beach Blvd
Ship Bottom, NJ 08008
(609) 494-3555