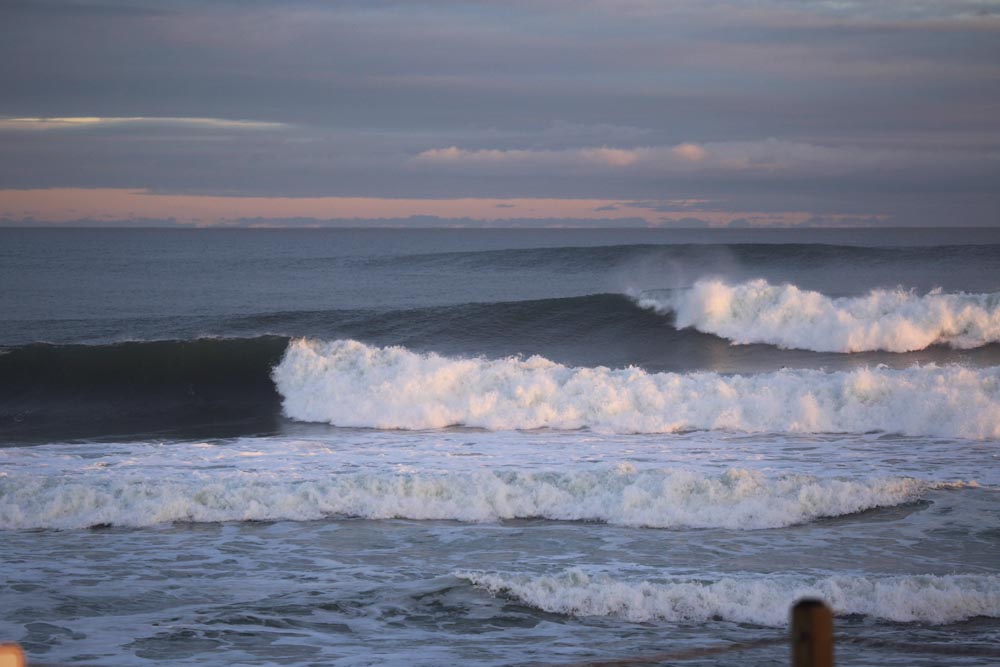 January 20, 2016 3:28 am
|
In January, my fiancé Courtney and I made a quick strike mission up to the Northeast to visit my favorite photographer/pharmacist, Andrew Fisher. When we left NJ, the swell had yet to fill in so I was confident I timed the trip well. After about 45 min of driving, my phone started chirping. Swell had started to pulse in NJ, with each set better than the last. Now I'm questioning myself. Should I turn around? Fear of missing out on waves, especially at home is a tough pill to swallow (pharmacy joke?). Whatever. I'll stick to the plan and worst case scenario we will drink some beers and catch up with friends we hadn't seen in a while.
After getting to Fish's house and unloading the weekend essentials, we made moves to check the waves. Courtney and Fish's girlfriend Lexi decided to hang out the house while we surfed. After a couple of mediocre looking spots, all I could think about was how good it probably was at home. Fortunately, that thought process didn't last long. We pulled to a spot I hadn't surfed in a while to find it lining up the best I had ever seen. Well overhead sets pouring through every couple of minutes. We threw on our 5mil suits as quickly as we could, ran down the rock cliff, and paddled out. After a couple hours of surfing, with the sun starting to go down, both Fish and I called it a day after snagging some of the longest waves I had ever seen out there. To top it all off, we got back to the parking lot to find Courtney and Lexi waiting with a couple of beers for us.
I think we made the right call.
All photos by Andrew Fisher
Categorised in: Rozbern Blog